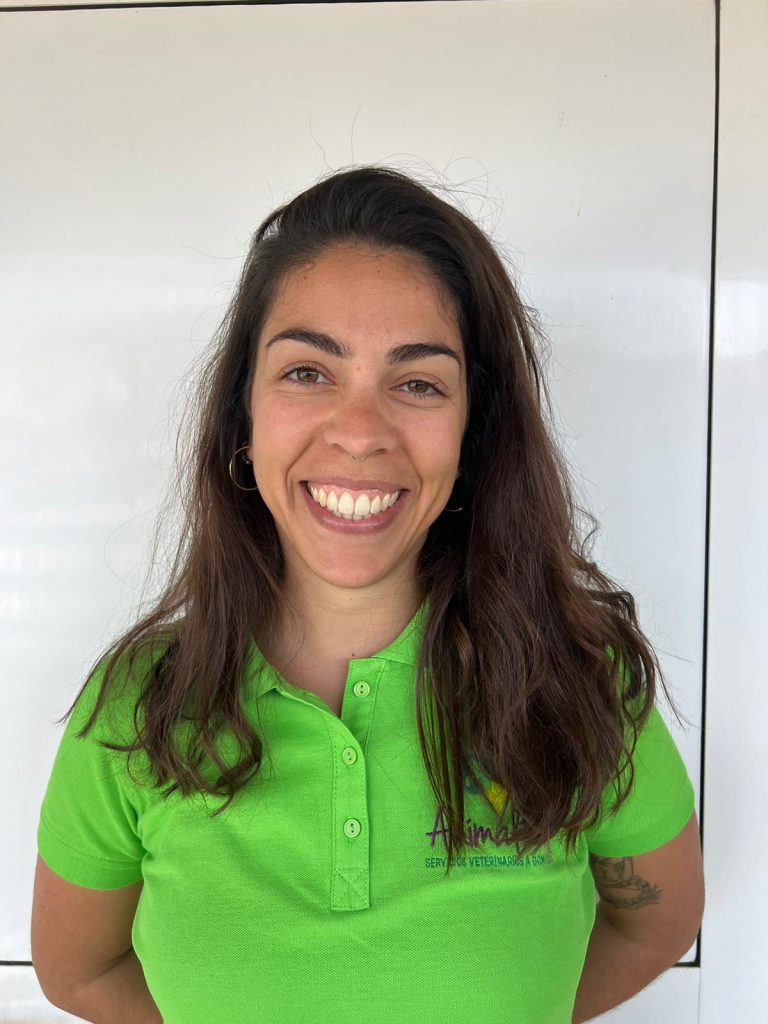 Jaione Salamanca


(Veterinarian)
Jaione Salamanca Verdugo (nº col. 1498)
It seems a very cliché phrase to say "I've loved animals since I was a child" but it's true! Every moment she had she would run off to her grandparents' house to look after the cats and when her parents were away from home she would take the opportunity to rescue one of them and take it upstairs to spoil it. Well, this is Jaione! And the fact that she went to the University of León was not just because she was a feline, but because she did her veterinary training in order to give an academic touch to her great passion.
She has had the opportunity to work in hospitals in different parts of the world such as León, Tenerife, Valladolid, Barcelona, Chile and Gran Canaria where she now joins our mobile unit. He took the path of feline specialisation and is currently finishing his AVEPA Feline Medicine accreditation and is an active member of ISFM, GEMFE and AVEPA.
Jaione joins the AnimalFeel project whose one of its main attractions is to be able to see, meet and treat cats in their daily environment, without stress and with much peace of mind compared to visiting a clinic or hospital.
Request an appointment without further commitment.
If it is an emergency you can call us at 619 700 735 but you can leave us your information in this form and we will contact you as soon as possible.